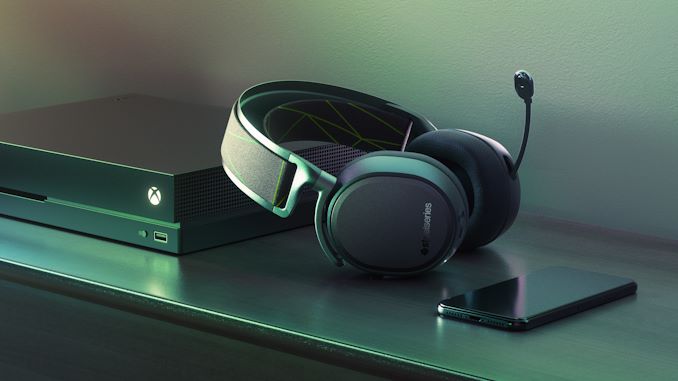 ​
SteelSeries is well-known in the gaming headset industry, and we've been fortunate enough to test out some of their products in the past, including the amazing
Arctis Pro with GameDAC
which is one of the best PC headsets around, but SteelSeries didn't officially support Xbox with that model. That changes today, with the launch of the Arctis 9X, and brings with it official Xbox Wireless connectivity as well, which SteelSeries sent us a couple of weeks ago to get some first impressions on prior to the launch.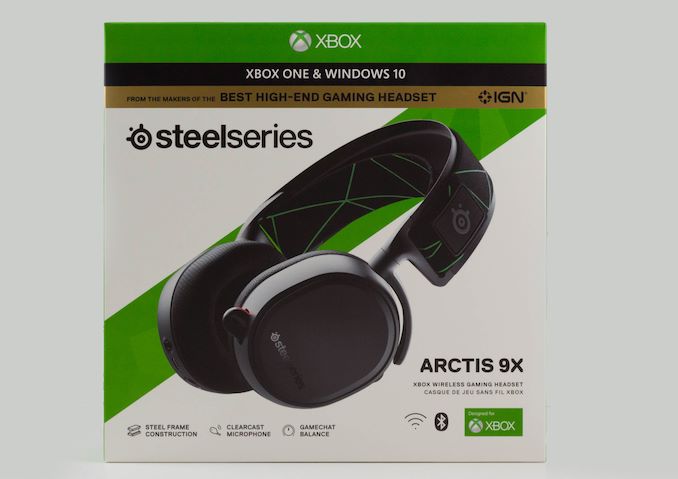 ​
The addition of Xbox Wireless connectivity puts SteelSeries in some select company, and the expansion of this ecosystem to allow connectivity of not just controllers, but also headsets, is something only available since late 2017. SteelSeries offers a couple of headsets that would connect over the 3.5 mm audio jack on the Xbox controller previously, but the Arctis 9X series is now easily their premium model in this segment.
SteelSeries Arctis 9X​
Component
Arctis 9X​
Compatibility
Xbox One​
Speaker Drivers
40 mm Neodymium​
Headphone Frequency Response
20 Hz to 20 KHz​
Headphone Sensitivity
98 dBSPL​
Headphone Impedance
32 Ohm​
Headhone THD
< 3%​
Microphone
Bi-directional noise cancelling
Retractable Mic Boom
Mute LED and Button​
Microphone Frequency Response
100 Hz to 10 KHz​
Microphone Sensitivity
-38 dBV/Pa​
Microphone Impedance
2200 Ohm​
Audio Inputs
Xbox Wireless
Bluetooth SBC
3.5 mm​
Box Contents
Arctis 9X Headset
Micro USB Charging Cable​
Price
$199.99 USD​
It all starts with the sound though. SteelSeries leverages the same 40 mm driver found in the rest of the Arctis lineup. SteelSeries keeps a consistent audio quality across their non-Pro range, and the higher-end models only add-in features. The company aims for a neutral tone as well, rather than fall into the boomy bass trap that some headsets can't escape. Although they don't offer active noise cancellation, the over-ear design does a great job isolating the listener, allowing you to concentrate on the task at hand. The headset supports Windows Sonic as well, offering spatial audio support that is included with the Xbox One and Windows 10.

​
SteelSeries also offers a great chat microphone, dubbed ClearCast, which offers bi-directional noise cancellation. The noise cancellation works well, keeping chat focused on just your voice. The microphone has a frequency response of 100 Hz to 10 kHz, and a sensitivity of -38 dB. The microphone is retractable into the earcup, easily adjustable, and offers an integrated mute LED so you know at a glance whether the microphone is muted or not. The bendable arm that retracts into the earcup also lets you position the microphone where it is most comfortable for you to use.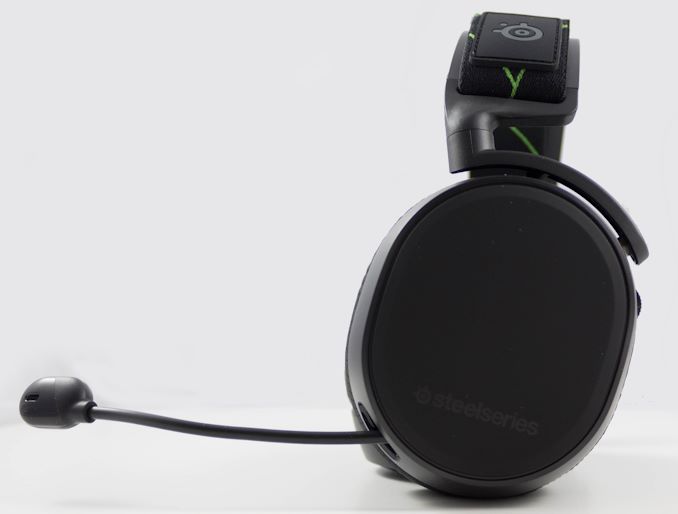 ​
Comfort is also a big factor for headsets, and SteelSeries has tweaked their lineup this year, taking feedback from customers and leveraging some of the design of the Arctis Pro lineup. The steel goggle band on the Arctis 9X features these same design changes, including thicker ear foams, and a band with more curve, letting it be more comfortable for more people, and the changes really work well. The headset is very comfortable, and the extra padding on the ear cushions was immediately noticeable.
The company has also made some tweaks to the controls, once again based on feedback from owners. The volume and chat knobs have been moved upwards on the earcups to prevent accidentally hitting them when taking them on and off, which is something I have definitely experienced on the Arctis Pro, so this is a welcome change. The control knobs are also slightly smaller, so they don't protrude as far, and require more force to change, which should also help prevent accidentally changing levels.
So let's talk about connectivity. Offering Xbox Wireless connectivity provides a higher bandwidth connection to the Xbox than Bluetooth would allow, and the connection is also lower latency. For an audio headset, it is a great solution, offering crisp, clear sound, with almost no detectable hiss from the wireless connection. According to SteelSeries, when getting it certified by Microsoft, they were told they have the strongest, most reliable Xbox Wireless connection on any headset certified to date. All I can say is that compared to Bluetooth audio, Xbox Wireless is far and away a better solution in terms of clarity and range, not that you can use Bluetooth directly on an Xbox.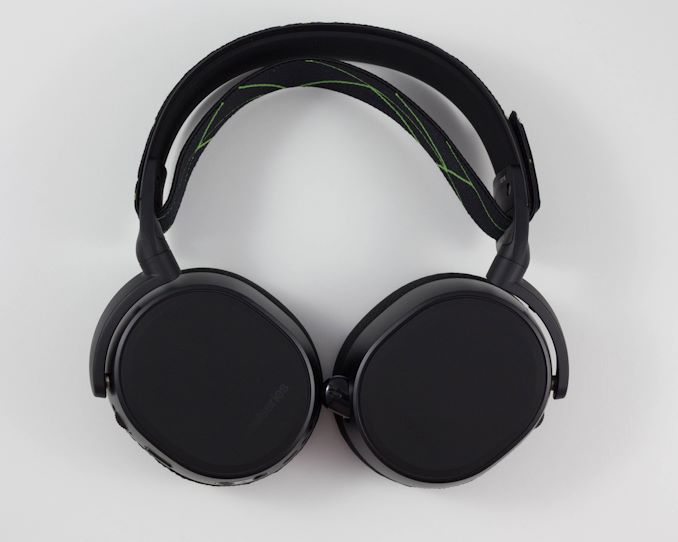 ​
But, the Arctis 9X also supports Bluetooth, with the idea that you would connect the Bluetooth to your phone, and as with other SteelSeries headsets, multiple audio sources can be utilized at the same time, allowing you to be gaming on Xbox, but still take and receive phone calls. You can of course play music over the Bluetooth as well, but the Bluetooth only supports the SBC codec so the audio quality pales in comparison to the Xbox Wireless connection, so for optimal music sound quality it should be played on the Xbox instead. You can also adjust the levels using a fader control on the left earcup, which changes how much Xbox audio is present, so you can turn down the Xbox audio if needed to take a call. Unlike some of the other multiple-input mixers from SteelSeries, it doesn't appear to be possible to remove the Bluetooth audio completely though, which I did find a bit strange.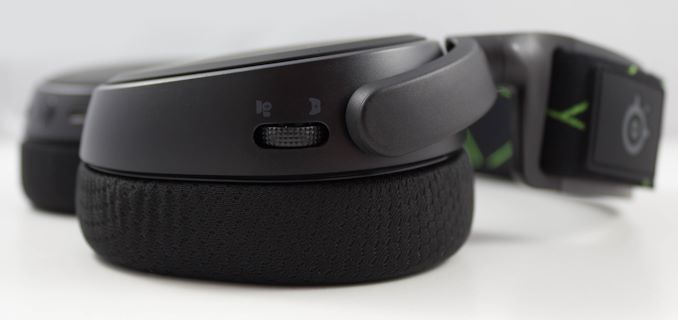 ​
For those that need a wired connection, you can also plug a 3.5 mm audio cable directly into the Arctis 9X, and use it as a standard headphone even if the battery is dead. This is a great option and I am glad to see SteelSeries continue to offer it even on their wireless headsets.
Speaking of batteries, the Arctis 9X is rated for 20 hours of use on a single charge, and the battery life is indicated on-screen when connected to the Xbox, just like a controller would be. The Arctis 9X has a micro USB port for charging, and ships with a charging cable. I asked them about USB-C, and it is something they are evaluating, but they are not ready to make the jump today. That's actually good though for this product, since the Xbox controllers also charge over micro USB, so you can have one cable to charge both the controller and the headset if necessary.
SteelSeries also offers four user-programmable equalizer settings, which can be cycled between by tapping the power button. There are four programmed in at the factory, but if you'd like to adjust them yourself, as well as tweak a few other settings, you can plug the headset into any PC and use the SteelSeries Engine to adjust the headset. Just as a side note, the USB connection is only for adjusting the headset. The Arctis 9X can't be used as an audio device over USB on a PC, although you could connect to it over Xbox Wireless assuming you have an adapter, or one of the PCs on the market with Xbox Wireless built-in, or of course, Bluetooth.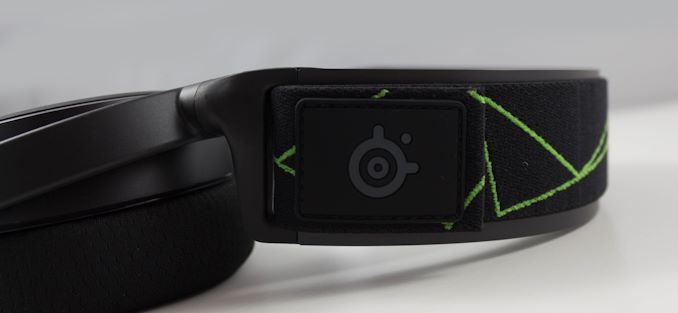 ​
Pricing is the final point to discuss, and here SteelSeries is targeting the top end of the Xbox accessory market. At $199.99, the Arctis 9X is more expensive than most of the competition, with only the Razer Thresher being more expensive, but SteelSeries offers an incredibly well-built headset here with excellent sound, great comfort, and solid battery life. SteelSeries has an Arctis lineup that is known for great sound, and the Arctis 9X is no exception. The added comfort features with the 2019 lineup also improve the fit and fatigue factor. If you are after a high-end headset for the Xbox, the Arctis 9X delivers.
Continue reading...